Boom!
Crash in P1. Pulled the threads outta the brake calipers swapping tires, great. Qualified in 20th in a field of 22. Dropped 3 seconds in the race. Tony tried a bold pass for 13th in the chicane on the last lap and ran off losing 2 spots to finish in 16th.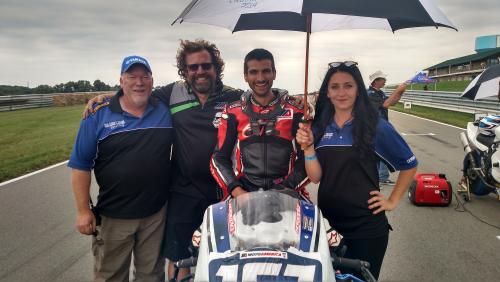 The Suzuki guy lurking around here finished 12th after a crash and restart from the back.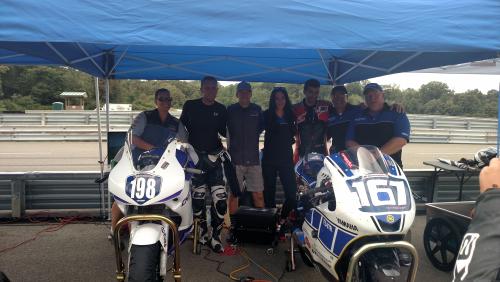 Not a bad showing for the CRA!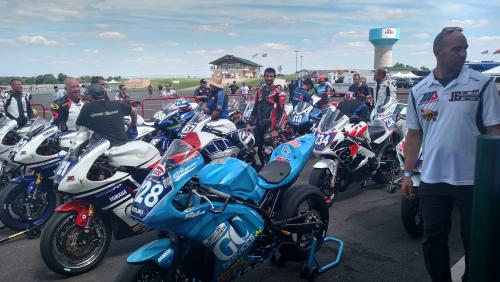 Looking at the time slips revealed my modified stock airbox motor was making 127mph at the trap, a tie for second fastest. Take that AP motor runners! Same traps as Madama and Roth and 2 down on Wang with 129. A Yamaha lock on that, now if the Suzuki's would move over and let us by.