Iím sure some of you have seen dc_styleís thread a while back about some of his projects.
http://www.mnsportbi...showtopic=69442
Well, sometime last spring he contacted me about working on his Stout project. At the time I was busy with my rat rod project. So this fall, he contacted me again wondering if I was still interested in it. I took a look at it and we came to some sort of an agreement. About a week later, both trucks showed up at my place.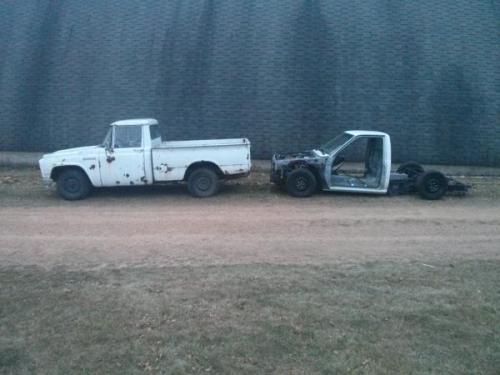 After getting everything in the shop.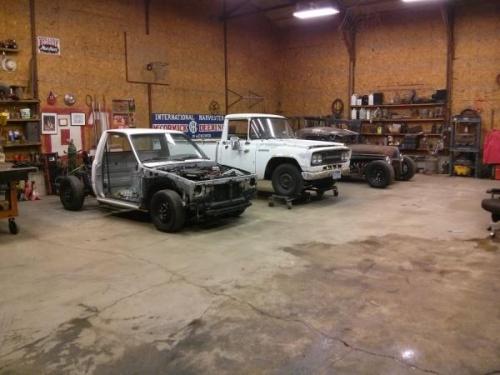 Just a few pictures of the í92 Toyota pickup before I began.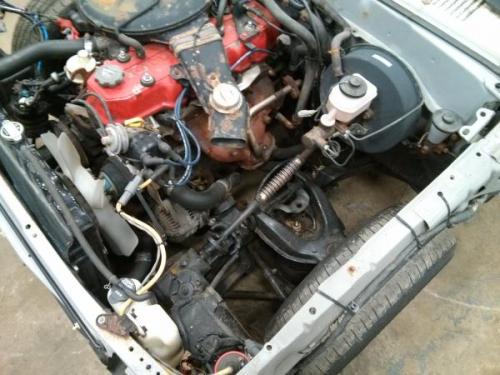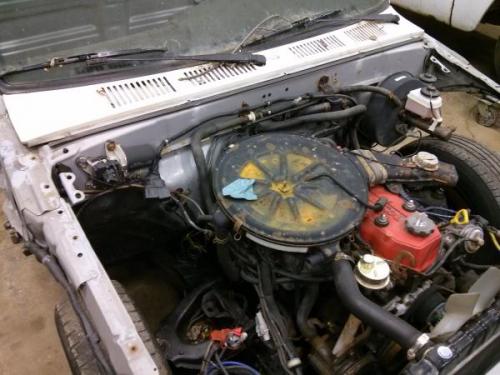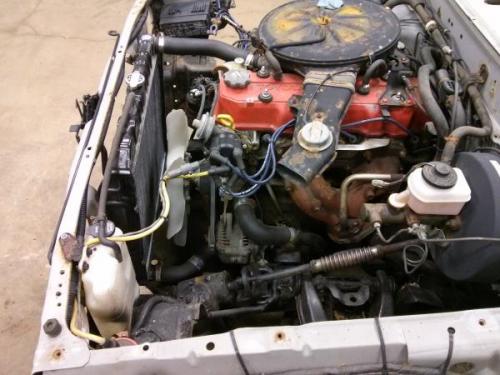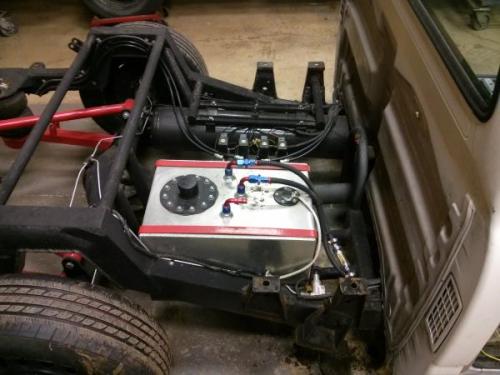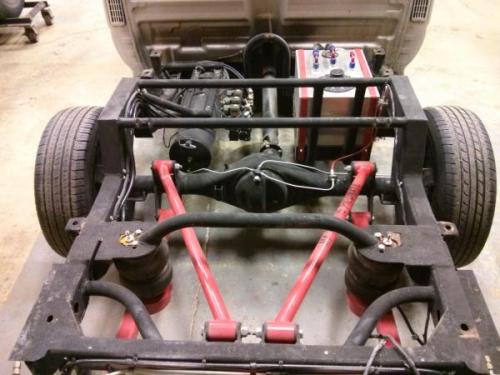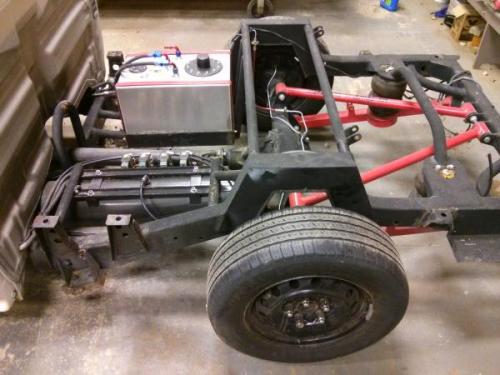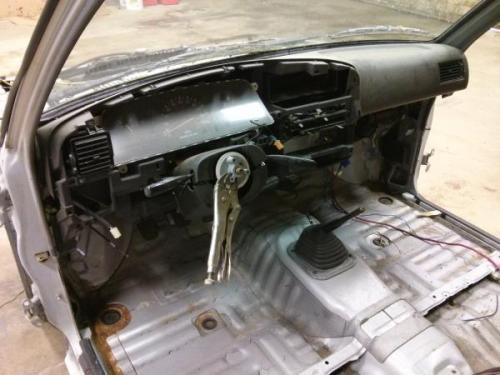 Taking the cab off the frame and getting rid of everything I will not need. Anyone need a cab?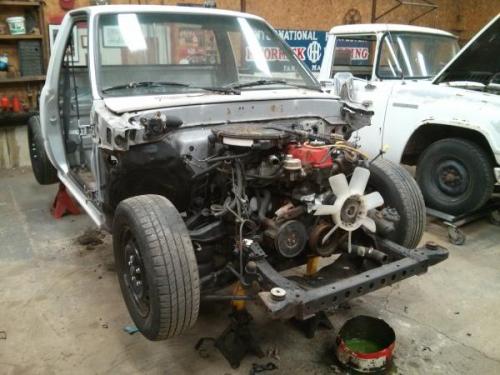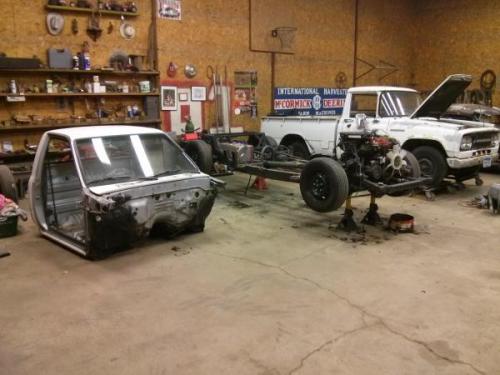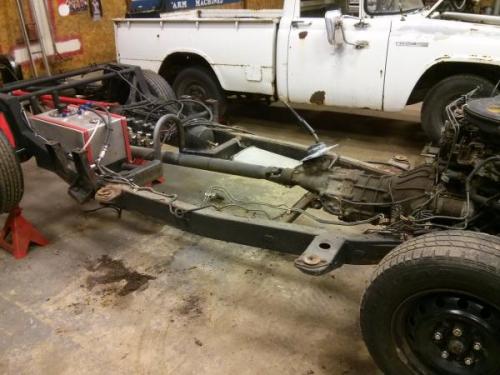 Found the exhaust a little interesting, wonder how it affects the performance?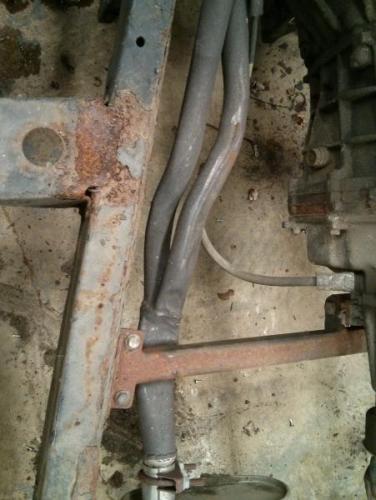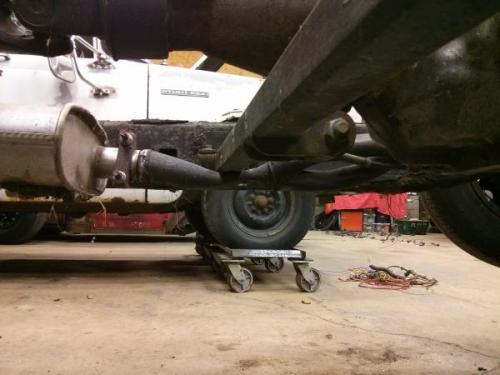 Kyle