Race Registration Procedure: Michelin Cup
Location in Store: Sprints→ Specialty→ Michelin Cup
The Michelin Cup is set-up like a Trophy Dash (GP0, GP1, GP2, GP3, and GP4). Please refer to the CRA Rulebook for specific guidelines.
Each GP will have four options:
Novice Michelin Tires
Novice Other Brand Tires
Expert Michelin Tires
Expert Other Brand Tires
Select the appropriate option.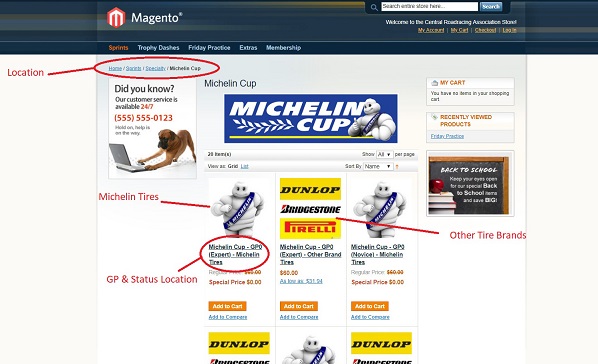 Note: Tire manufacturer verification per registration will occur at Pit Zero before each race in series. The CRA holds the right to enforce section 2- General Rules of the rulebook for any violations.
View the full article