My rebuild parts for the old Brembo P32/34 caliper showed up so I was able to get that taken care of. The Spiegler line I had on the rear happened to fit when I flipped it end for end and swapped the bleeder and the banjo bolts around to get length and dangles right. The new system hangs beneath the axle. This skeletonized rotor is kinda cool too.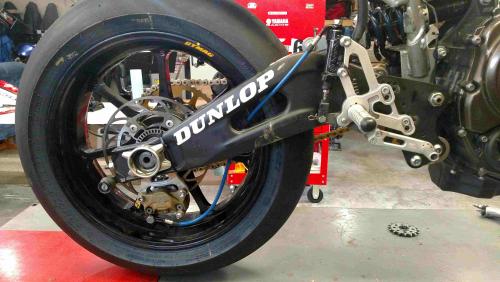 I fitted up the seat too. Of course somehow I managed to mess up the alignment a smidge, paint lines on tank cover and seat aren't perfect, grr.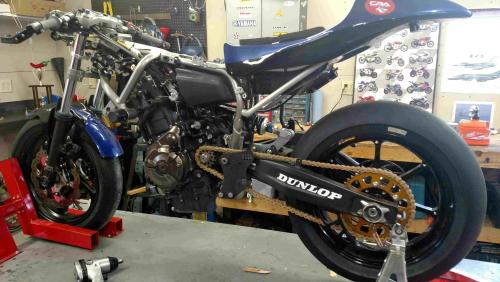 I heard Kramer built a motorcycle? I wonder if they're any good? Nah. I don't have much left of what I bought from Yamaha, lol. Fork tubes, half the frame, motor cases and swingarm.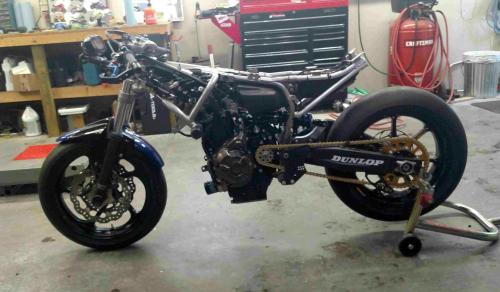 I got some glass work started on the backup fairings. They should look nice when painted.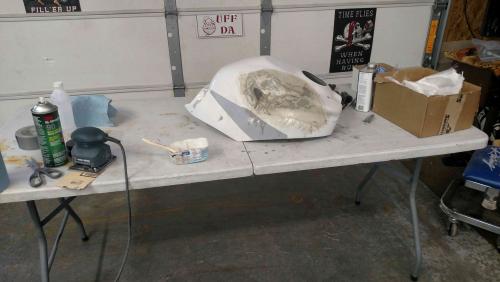 I discovered that Suzuki con rods make just enough power to open dos equis bottles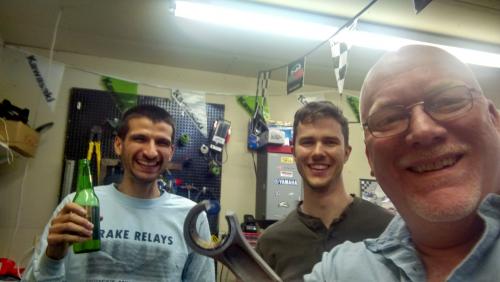 Most importantly I got 2 new chilli variations tested for next year's defense of the world championship of chilli!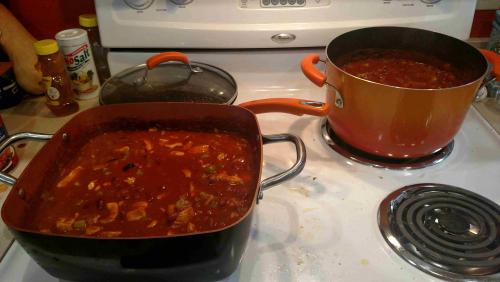 2020 world domination on and off track.